Bemis Center for Contemporary Arts
Omaha, NE | August 2008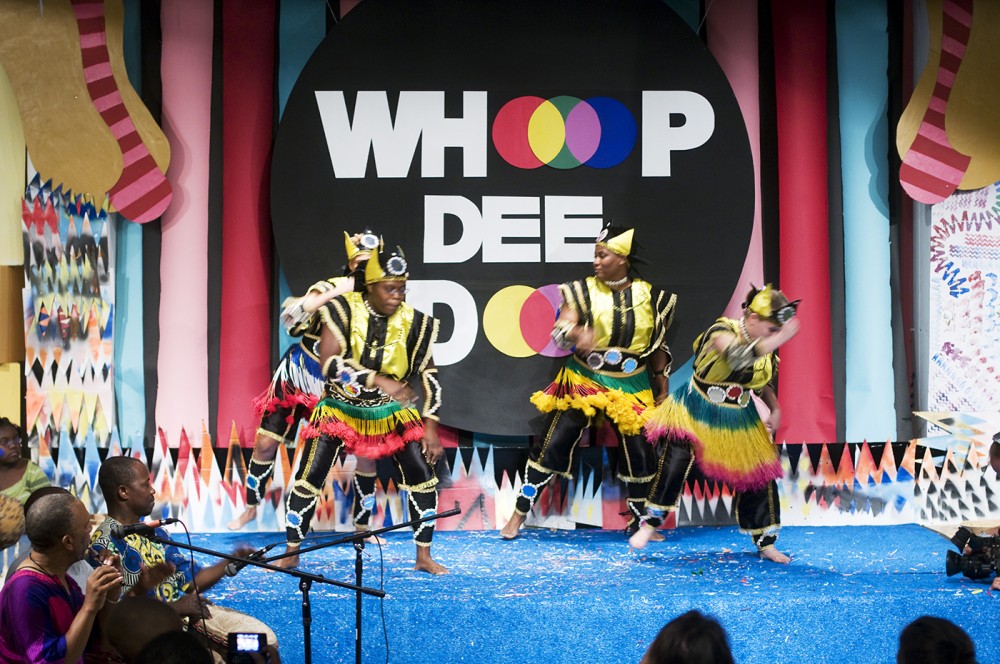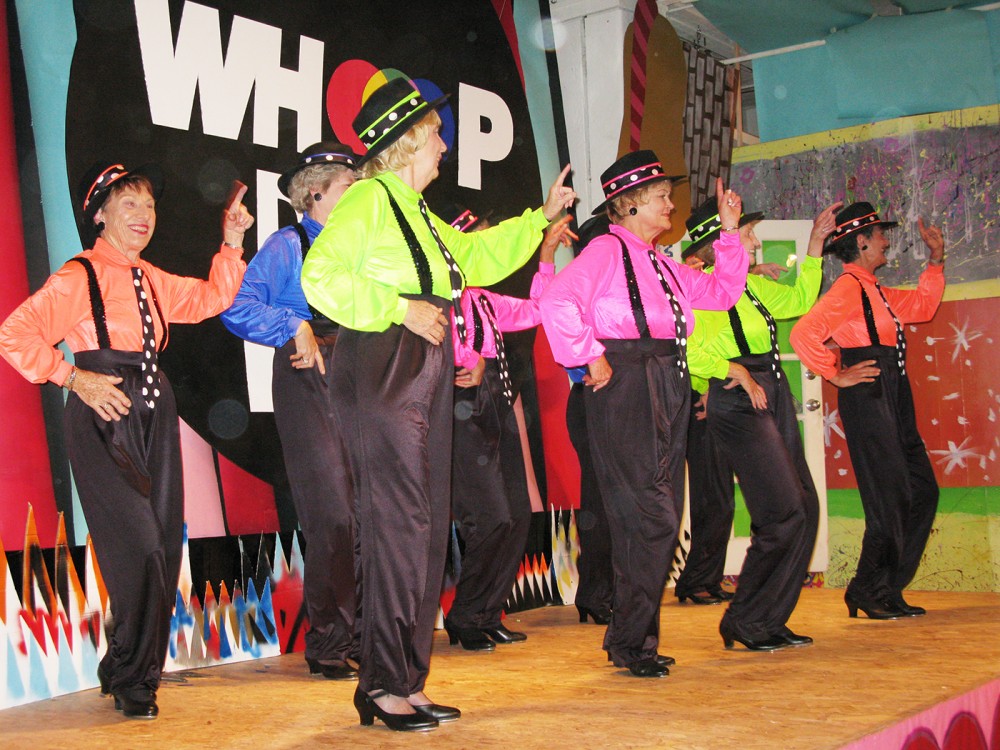 about the show
Seventeen Whoop Dee Doo artists worked in residency at the Bemis Center for ten days in collaboration with youth from Girls, Inc of Omaha, Nebraska and local performers and community groups. This show was one of our first major collaborations between community members when a local tap group, the Dancing Grannies, worked with the tap-dancing percussionist from the Omaha-based Tilly and the Wall to create new dance and choreography to accompany Tilly's new song Alligator Skin. The live footage from this show was used as the bands official music video for the song.
Additionally, Several young women from Girls, Inc worked with directly with artists from Whoop Dee Doo to create individually designed panels that made up a large portion of the final set design.For the summer of 2011, Whoop Dee Doo partnered with the Portland Institute for Contemporary Art, the Time-Based Art Festival, and Caldera; an at-risk youth program and summer camp in Sisters, Oregon.
Thirteen Whoop Dee Doo artists, 10 high school students, PICA volunteers and the local community collaborated to create an immense body-themed installation, stage, and several video viewing rooms including an intestinal maze, giant hairy chest and belly-button room, and an interactive brain room, all available for viewing during the month after TBA festival. Two live, free shows included over a dozen local performance groups, and Whoop Dee Doo collaborated with these groups to form some of our most bizarre, unique and successful collaborations. From the Mizu Desierto Butoh Theater creating a dance and costuming based on digestion and excrement to the Portland National Guard Emergency Response Team who worked with Caldera students to create intestines and a moulage-themed stunt, to African dancers from Kukatonan creating a new performance as a collaboration with local punk/noise band Million Brazillians – the show was an unforgettable and never-ending amalgamation of extraordinary concepts.
Artists
Matt Roche, Jaimie Warren, Julie Potratz, Leone Anne Reeves, Emily Boullear, Robert Chase Heishman, Chase Williams, Jon Peck, Erica Peterson, Shannon Stubbs, Michael Boles, Zach Van Benthusen, Lynus Young, Ashley Miller, Ascot Smith, Brendon Meara and Seth Johnson
Curation
Hesse McGraw
Youth Group
Girls, Inc.
Performers
The Angels of Faith
The Salem Stepping Saints
Phyllis Dunne and the mountain dulcimer
The Dancing Grannies
The Omaha Pug Club
Tilly and the Wall
African Cultural Connection
Pop rocks challenge
Carnal Torpor
Red Rum
Links