Bemis Center for Contemporary Arts
Omaha, NE | 2009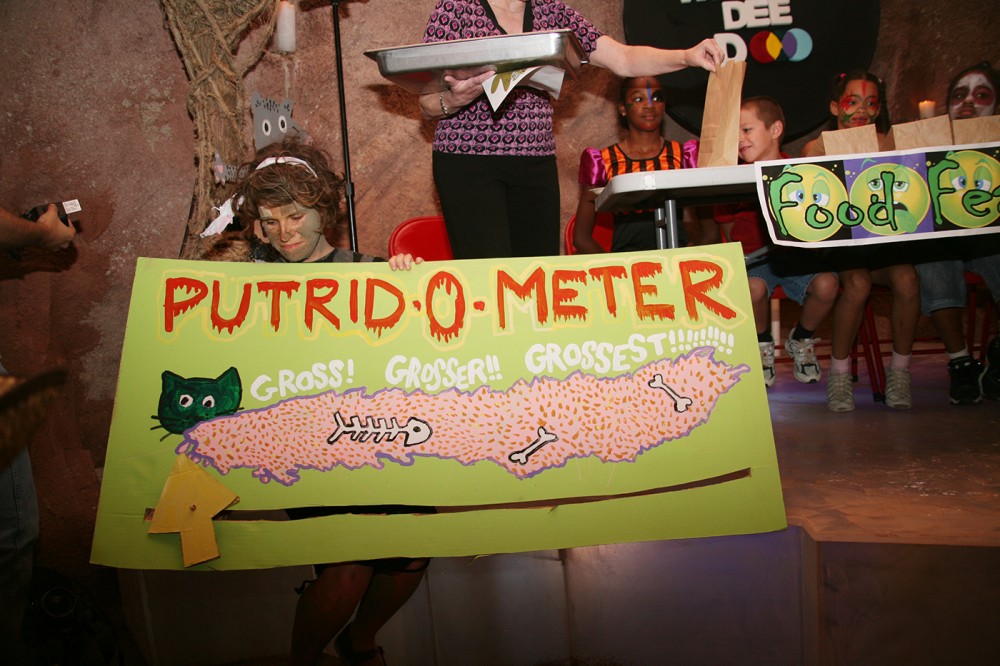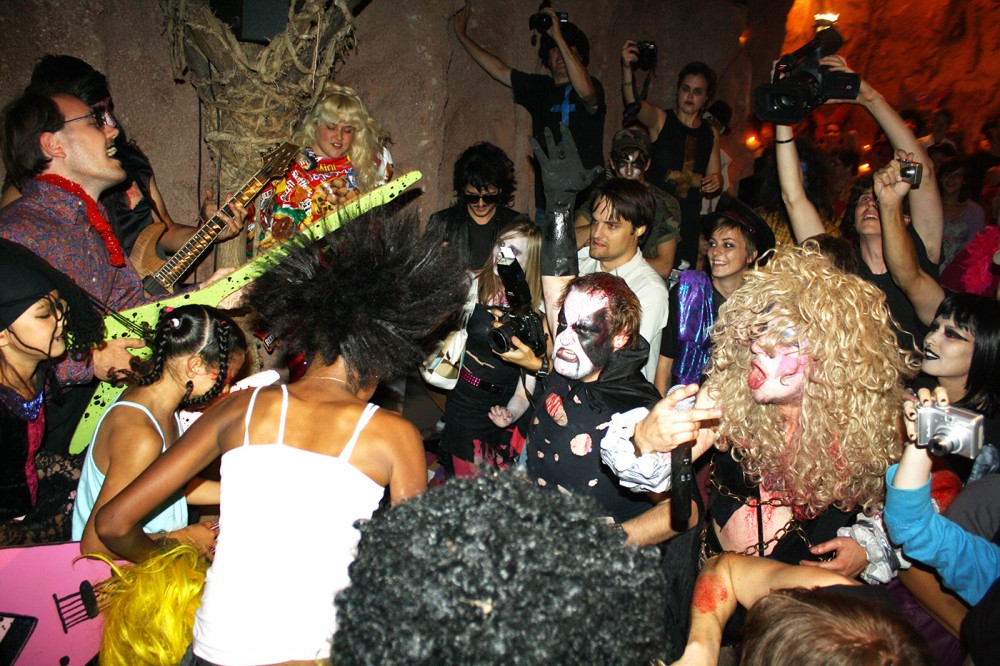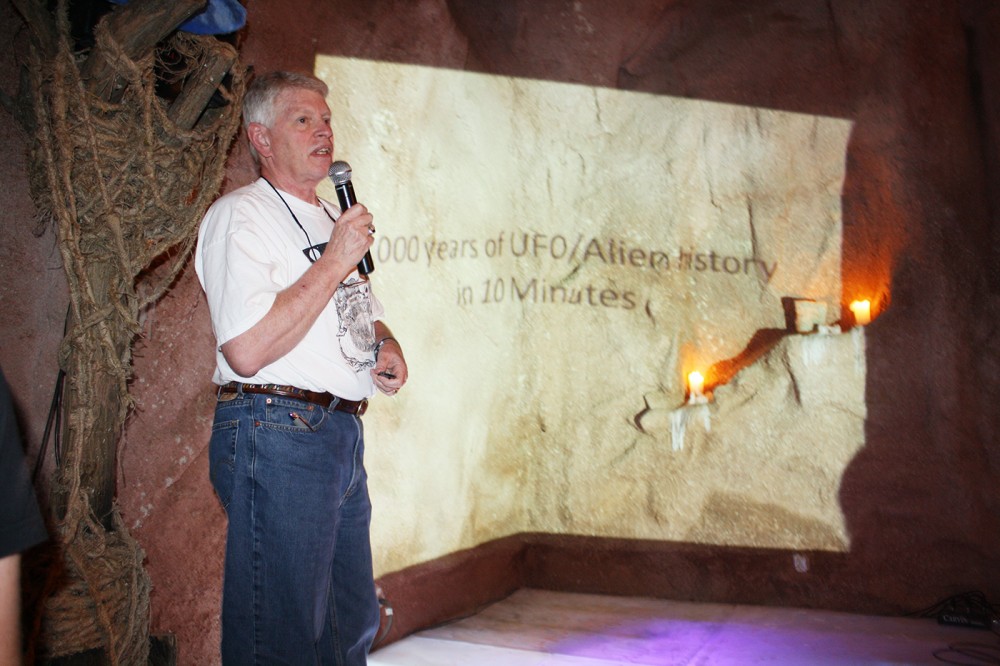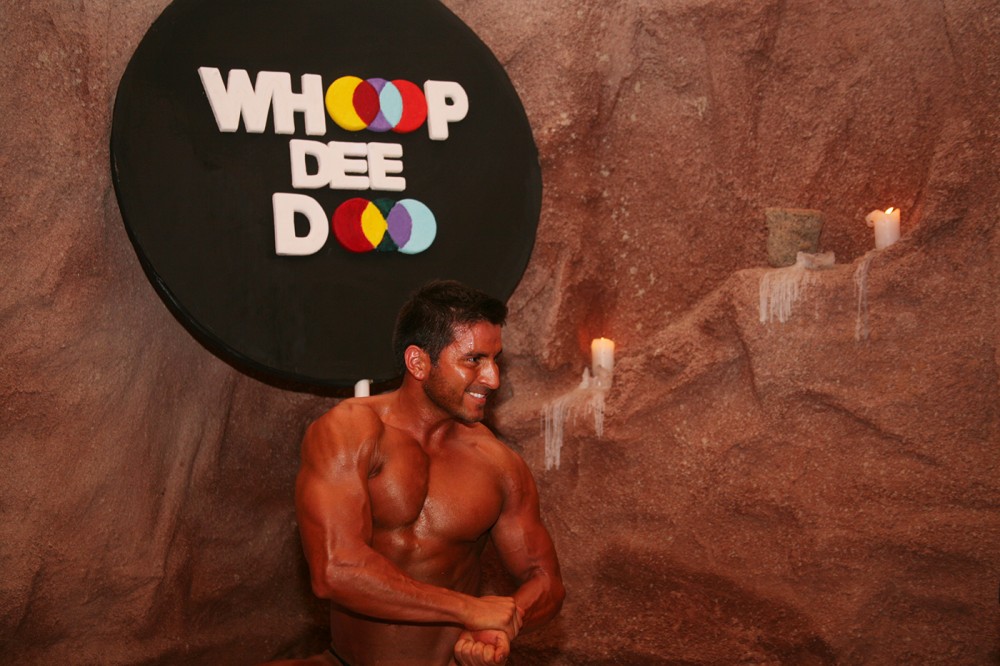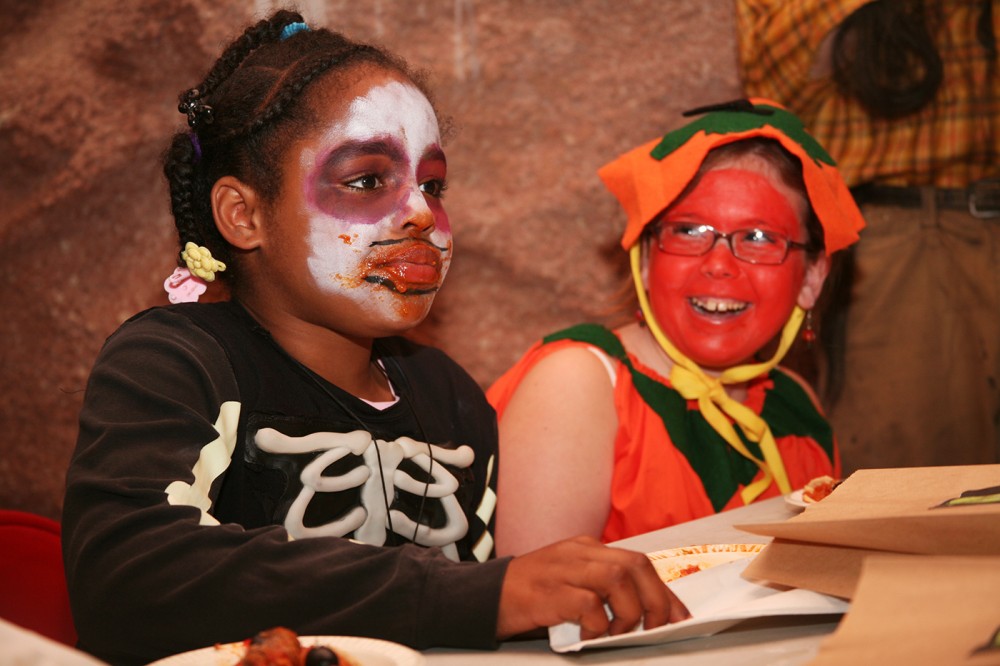 about the show
This show was taped within the site-specific architectural installation, A Pre-Conscious Space, created by Sean R. Ward built within the Okada sculpture facility, directly to the east of the Bemis Center. This space, a multi-functional cave, took three months to create out of salvaged and recycled materials, including glass designed to shimmer in the exclusively candle-lit environment.
This performance featured a huge range of performers including local UFO enthusiast, RIch Webb, a librarian-hosted Gross Food Fear Factor Contest, a professional bodybuilder, and the six-year old dance squad "Hollywood or Bust." This show also included one of Whoop Dee Doo's most memorable collaborations with the death metal band Paria, who created a special head-banging contest for kids and adults alike.
Artists
Matt Roche
Jaimie Warren
Natalie Myers
Chris Beer
Megan Mantia
Stuart Scott Smith
Shannon Stubbs
Chase Williams
Zach Van Benthusen
Robert Chase Heishman
Wm. Howell
Leone Anne Reeves
Joshua Gately
Seth Johnson
Kianna Alarid
Flannery Cashill
Curation
Hesse McGraw
Youth Group
Girls, Inc.
Performers
Swanson Library Gross Food Fear Factor contest
UFO Presentation with Rich Webb
Jojo
Superstar and Star
Hollywood or Bust
Carlos Rincon-Toro the Body builder
Mime Ricky Smith
Josh Gately as Buffalo Bill in "Goodbye Horses"
Feel and Smell with Matt!
Labrynth scene with Leone Anne Reeves
Headbanging contest with Paria
Links