Monster Stereo | Cannonball & Miami Dade College | Urgent, Inc. | Miami, FL | 2012
October 2012
Number of Whoop Dee Doo artists
brought to Miami: 9
Length of stay: 11 days
Youth groups: 1
Community groups: 0
Open to community: yes
Live shows: 3
Show length: 10 minutes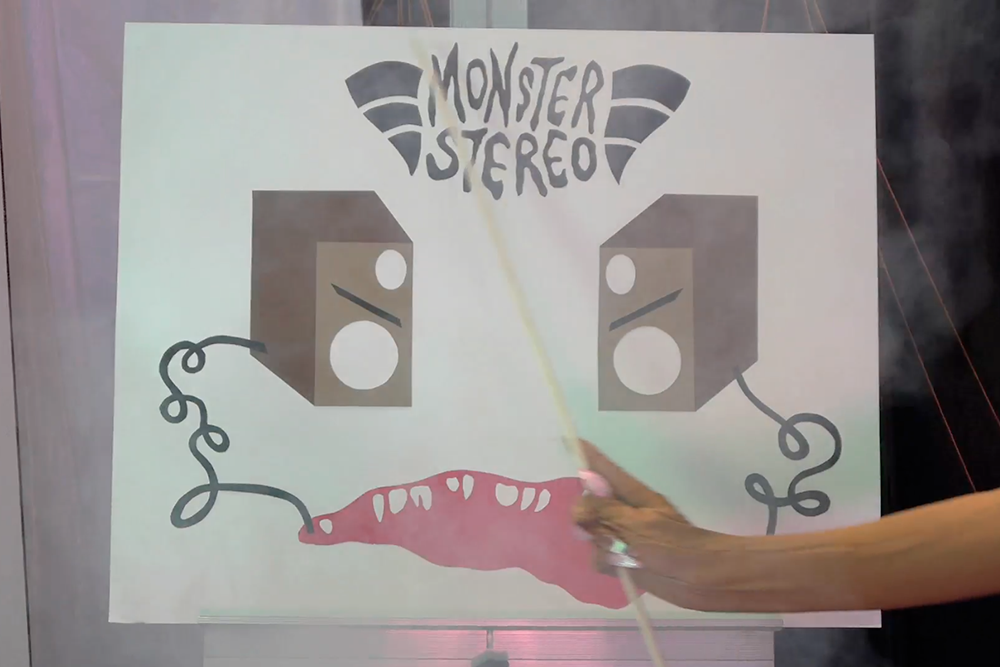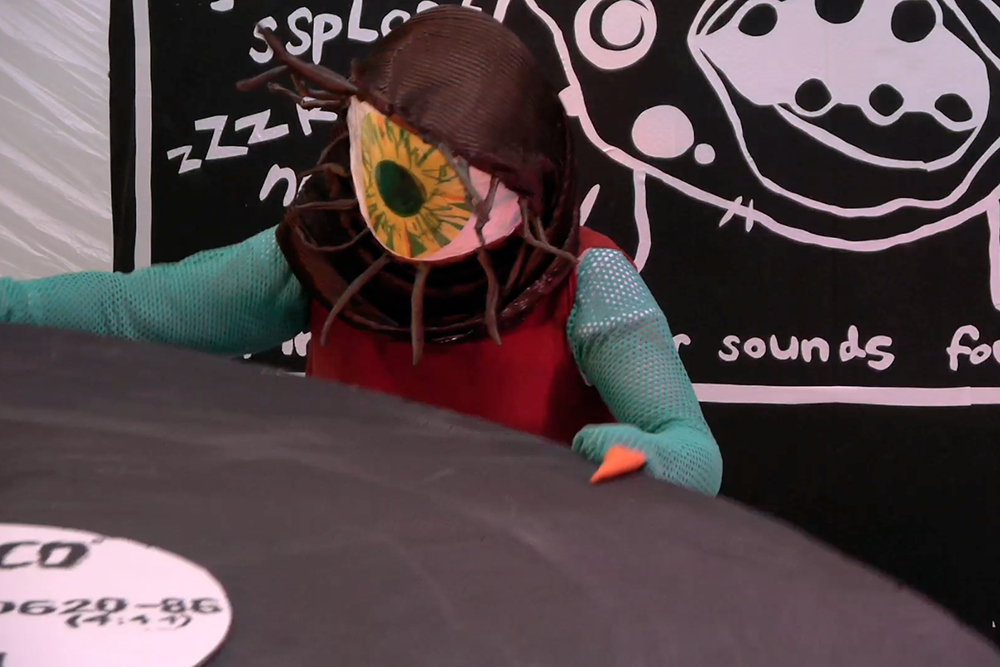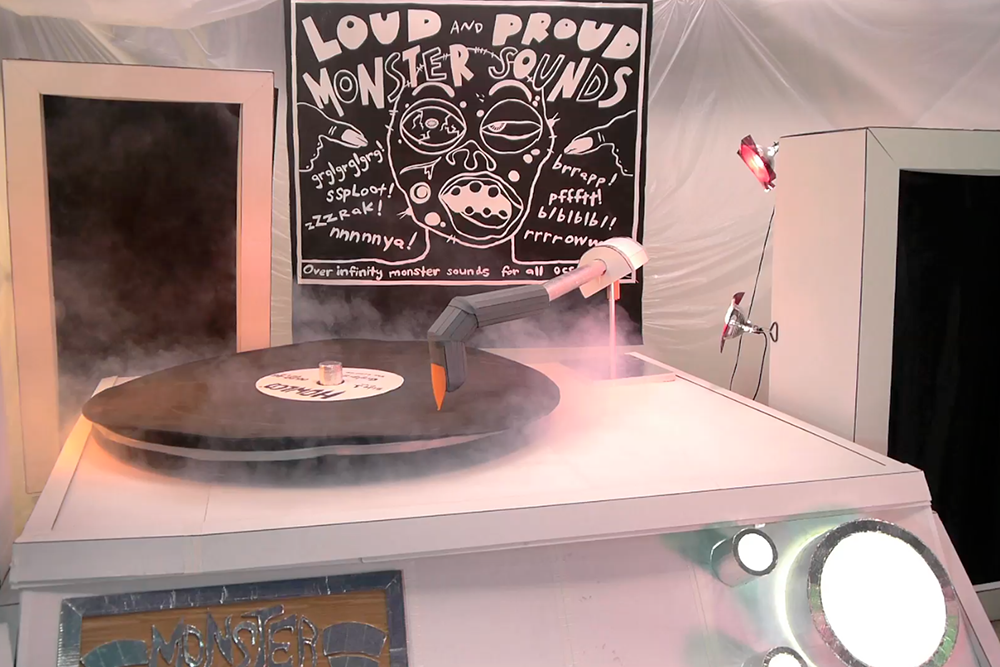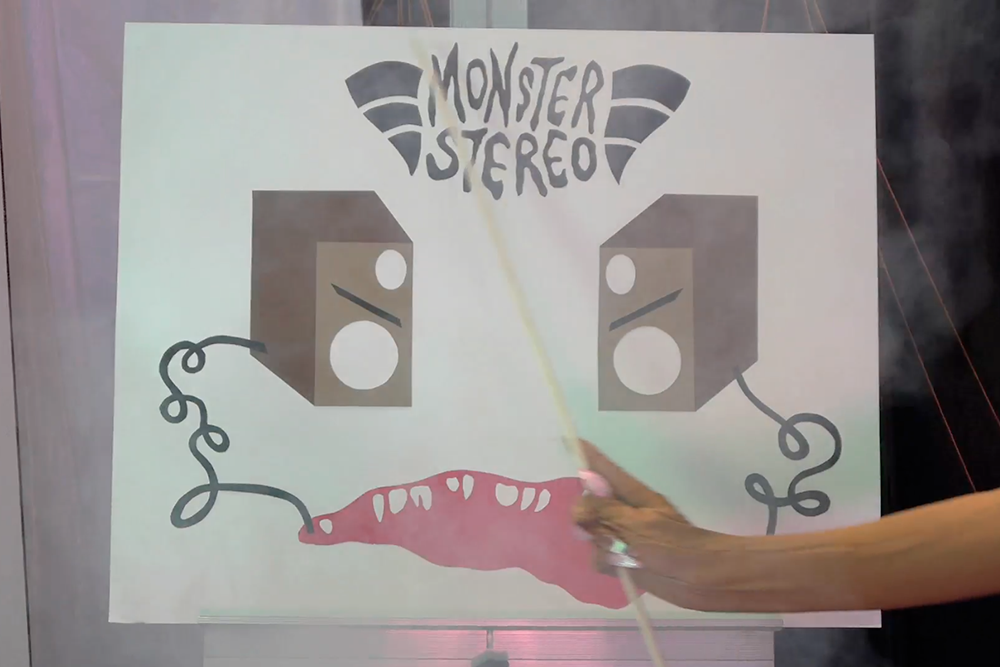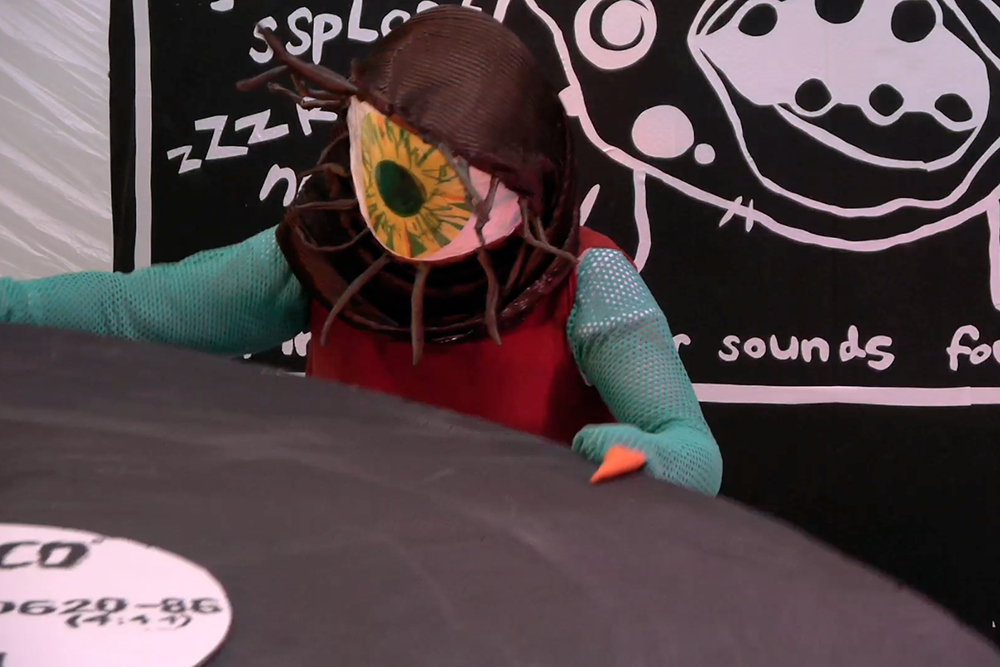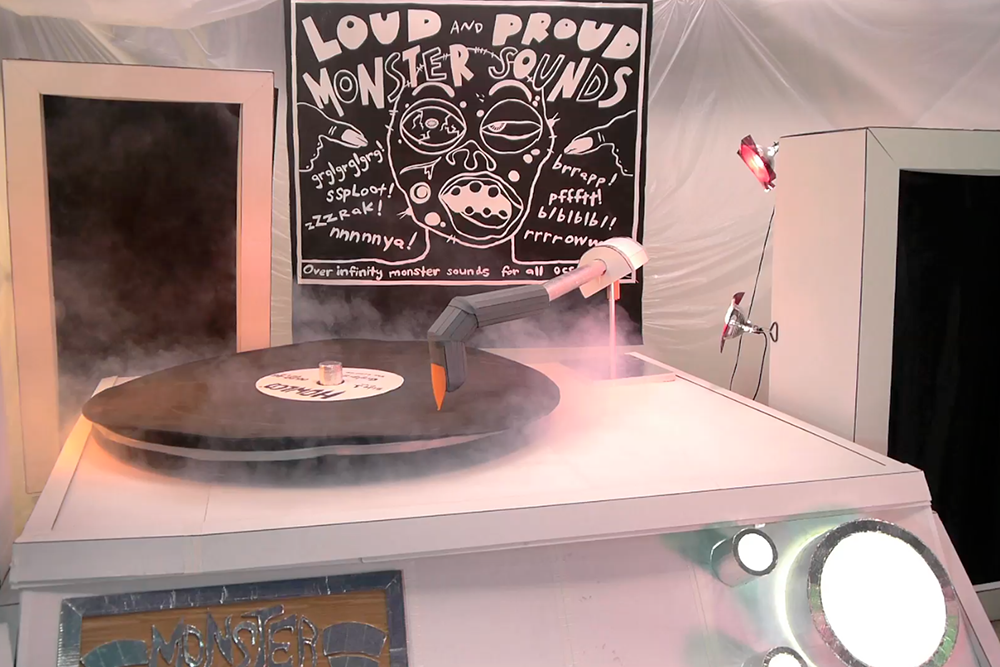 As a collaboration between LegalArt Miami and Miami Dade College Museum of Art, Whoop Dee Doo represented these organizations to create an interactive performance and installation for the Art Live Fair, an event that benefitted the homeless women and children at the Lotus House in the Overtown neighborhood of Miami.
Ten Whoop Dee Doo artists from Baltimore, Portland and Kansas City, resided at LegalArt for ten days to create an installation titled "Monster Stereo". Whoop Dee Doo artists created the "Monster Stereo" set piece, which would serve as an oversized record player that would play an original haunted song, making monsters emerge from the giant speakers and perform for the audience. Our youth group would create the performance and design the costumes alongside Whoop Dee Doo artists.
In Miami, Whoop Dee Doo worked with seven young women for one week at Martin Luther King High School in the Overtown neighborhood. All seven girls were enrolled in the Urgent, inc. Rites of Passage Youth Empowerment Academy, whose mission is to empower youth with a developed sense of purpose and meaning in which to live their lives. Whoop Dee Doo's goal with working with these young ladies included giving them a sense of ownership over a project that involved professional artists, giving them the power to make creative decisions and speak freely with their artistic voices, and the ability to express themselves without judgment, and to feel completely supported in their creativity.
Miss Candace, their advisor, was with us for every workshop, and stated "As a Youth Development Specialist, I saw the learning experience these girls took part in was one not at all available in a traditional classroom or session. I watched girls open themselves up to strangers unlike I had ever seen them do before. Whoop Dee Doo was led by a team of compassionate humans who were extremely thoughtful to their individual feelings and wishes, with a great sensitivity to their learning process. The girls came out of their shells and expressed themselves in a whole new way- with so much more depth and meaning to what they were creating, seeing real value in their artistic ideas."
Whoop Dee Doo artists worked one on one with the girls, encouraging them to focus on the personally traits and characteristics in their monsters that would make them unique. The monsters ultimately became extensions of their very unique personalities, allowing them to come out of their shell by creating these alter-egos, and in turn, allowing themselves to open up to us and discuss who they are and who they want to become as adults.
Overall, this project was a smaller scale version of our ideal format for working with community groups and at-risk youth groups to create installations and performances for both live and televised audiences.