Whoop Dee Doo's Normal Haunted House
The Wassaic Project
Wassaic, NY | 2015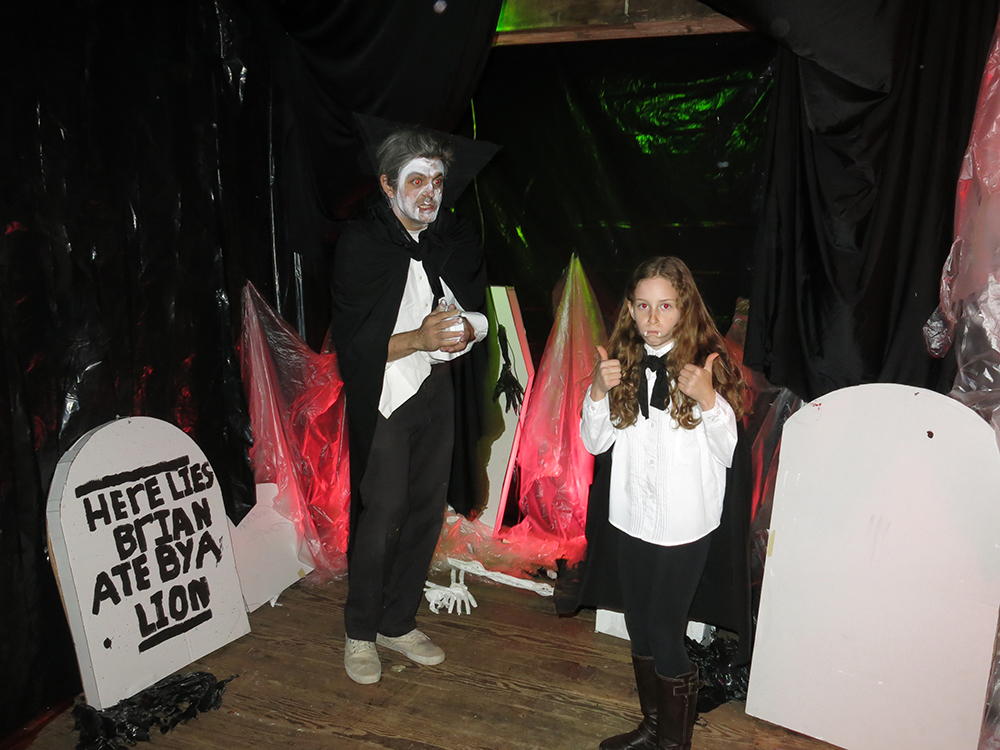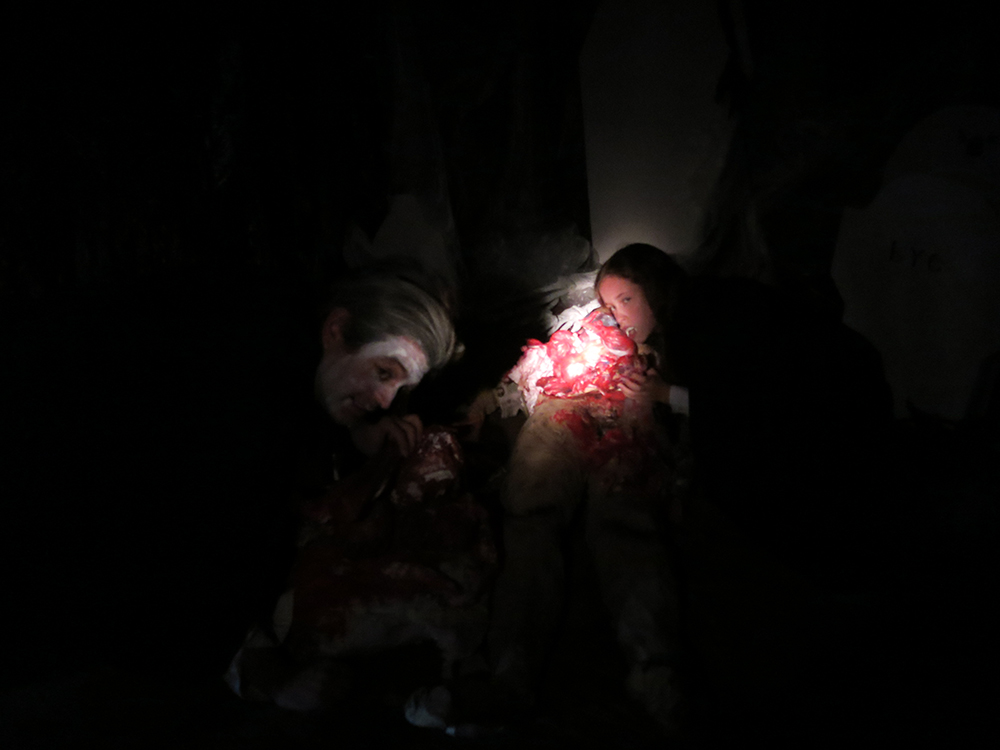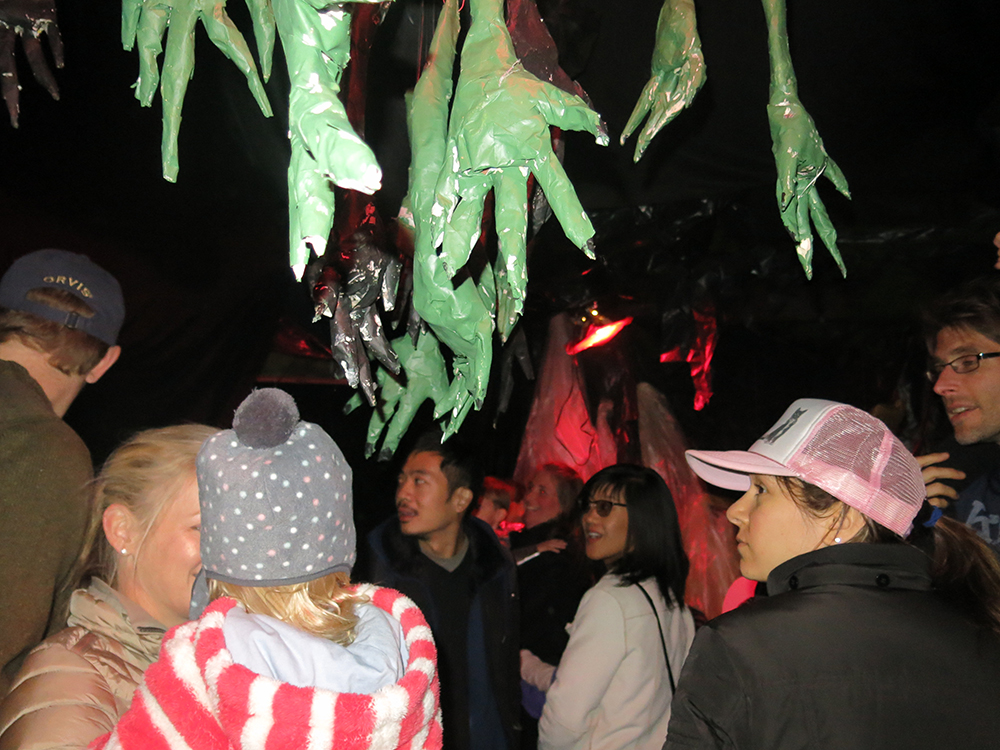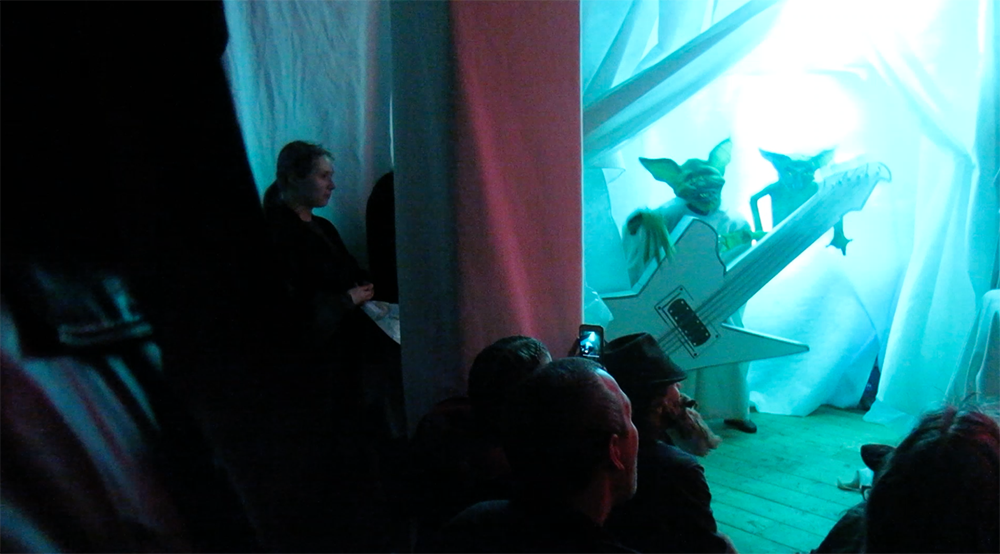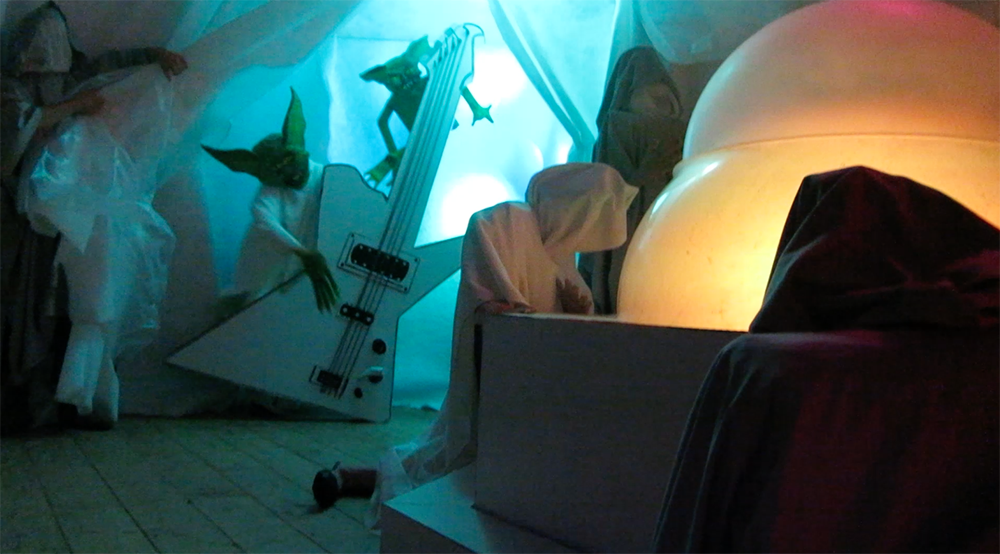 about the show
Whoop Dee Doo spent two weeks in residence at The Wassaic Project creating a haunted house from scratch with incredible students from the North East Community Center Jr. High School After-School Club. With Wassaic being so close to NYC, it was easy to get a lot of hands to come be a part of the fun!
Whoop Dee Doo was allotted the ground floor of the beautiful and giant historic mill. We worked in chilly conditions day and night in a tiny town- the perfect recipe for creating something terrifying!
With our students, we researched haunted houses and scary characters, coming up with an abundance of ideas for our installation and performance. Our overall concept was that we would be dressed as cult members who wanted to deceive the public into thinking we were "normal" and putting on a community haunted house, disguising symbols and graffiti along the winding path to get inside the mill. We created several rooms, including a sad bedroom with a dying alien and farmer, a Dracula magic room, a brick cave with three ghouls dancing to KC and the Sunshine Band, and a woman cutting coupons… then stabbing herself with her scissors! Lastly, when everyone thought the haunted house was over, you were led into a mysterious, bright white room with a giant orb, a multitude of cult members, and a giant wizardly cult leader who tries to convince you you're still in a normal haunted house!!
The Haunted House had hundreds of passers-through, and overall was a wonderful and unique (and terrifying!) community event.
Artists
Matt Roche
Jaimie Warren
Michael Boles
Erin Sheehy
Josh Pavlick
Sofia Dixon
Zeb Bennett
Kaitlyn Stubbs
Francesc Ruiz
Michael Boles
Sarah Dahlinger
Eileen Emond
Monika Uchiyama
Gevan Wegener
student artists:
Curt
Valerie
Shannon
Courtney
Kasey
Jenny
Sara
Ein
Ashton
Liam
Brian
Wendy
Curation
Jeff Barnet-Winsby, Bowie Zunino & Eve Biddle
Youth Group
North East Community Center Teen Team
North East Community Center Jr. High After-School Club
Special thanks to:
Hallie Scott
Tara Lisa Foley
Mark Stonehill
Tamara Mijatovic
Sara Campbell
Joe Butts
Links