Time Based Arts Festival | Caldera Arts | Portland, Oregon | 2009
Summer 2009
Number of Whoop Dee Doo artists
brought to Portland: 18
Length of stay: 19 days
Youth groups: 1
Community groups: 14
Open to community: yes
Live shows: 2
Show length: 1 hour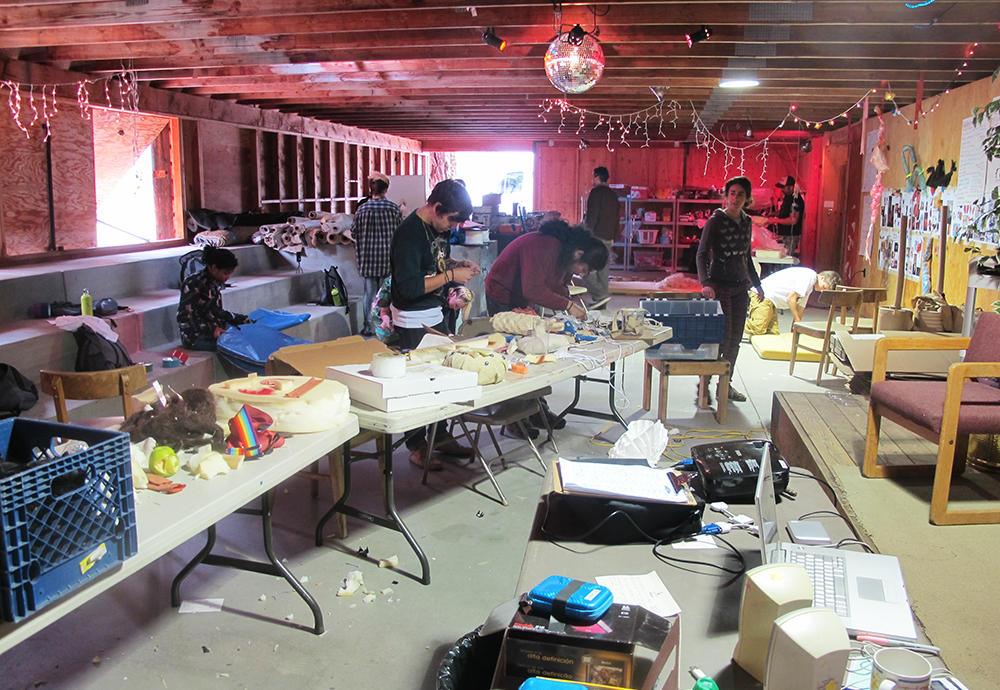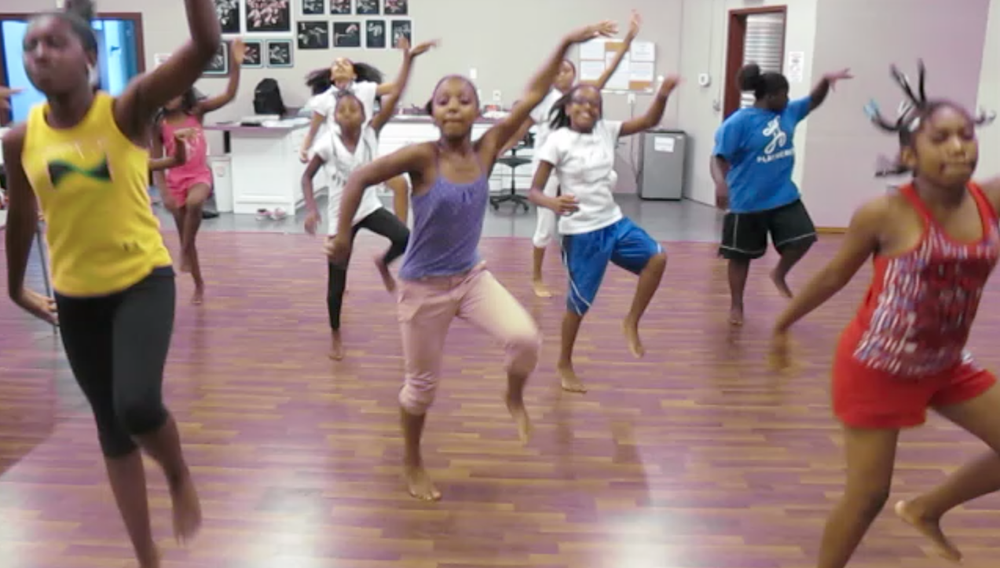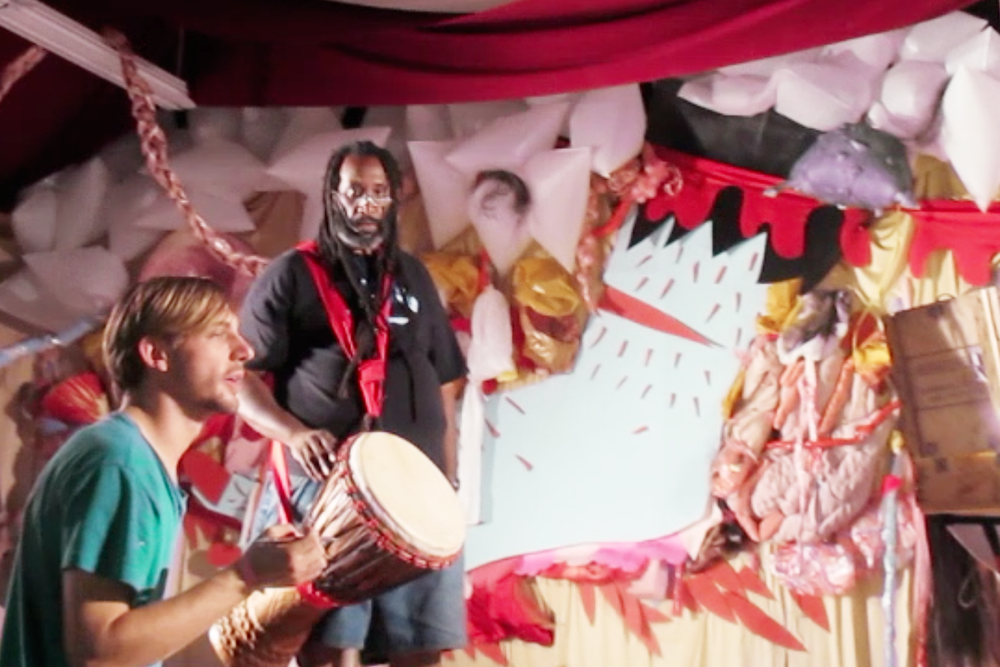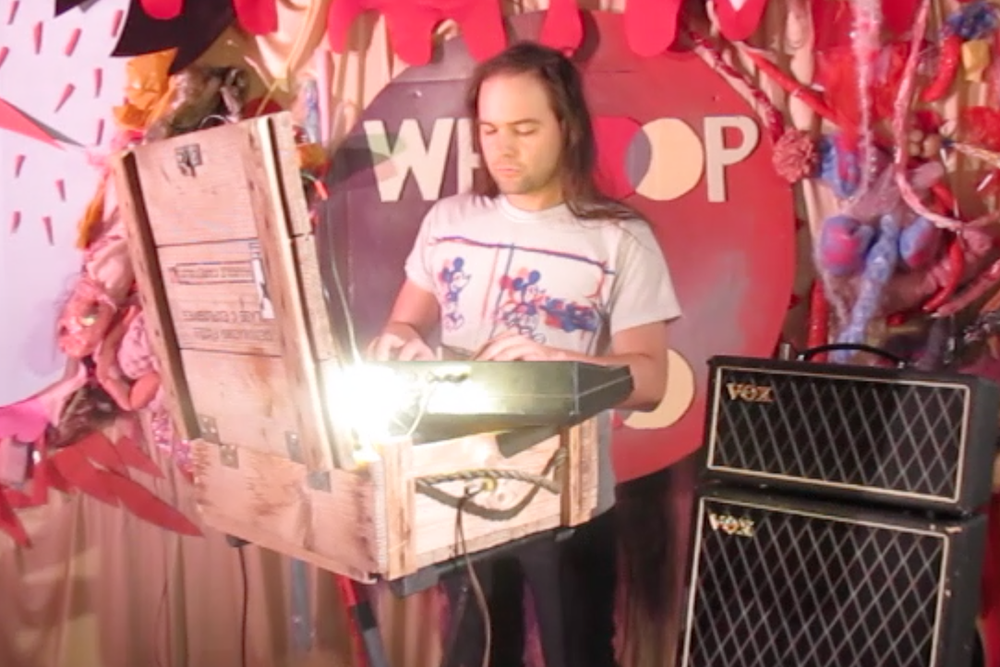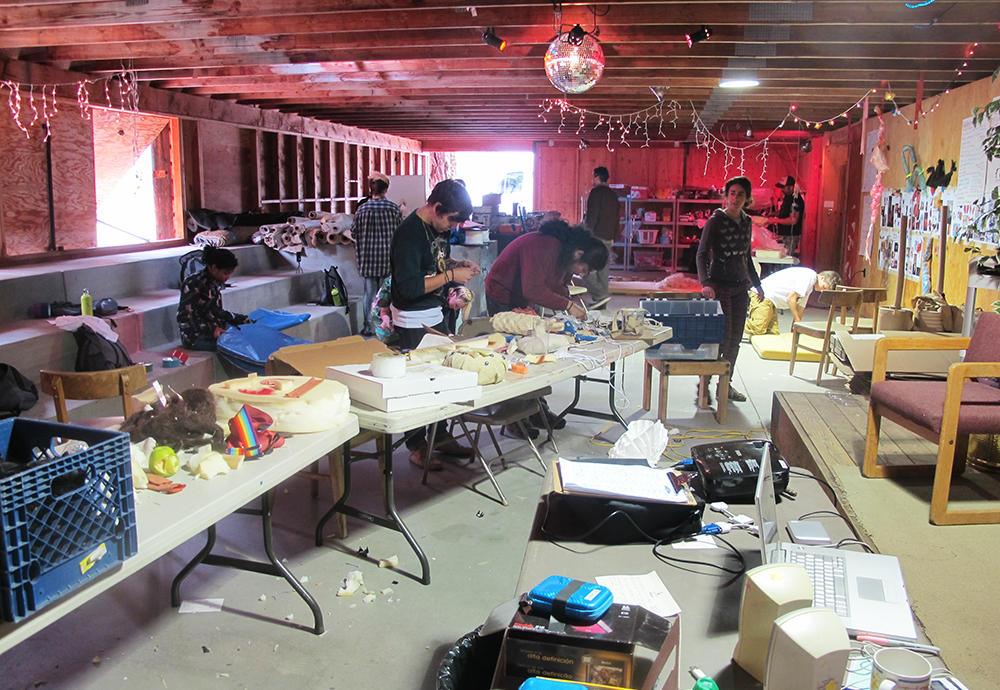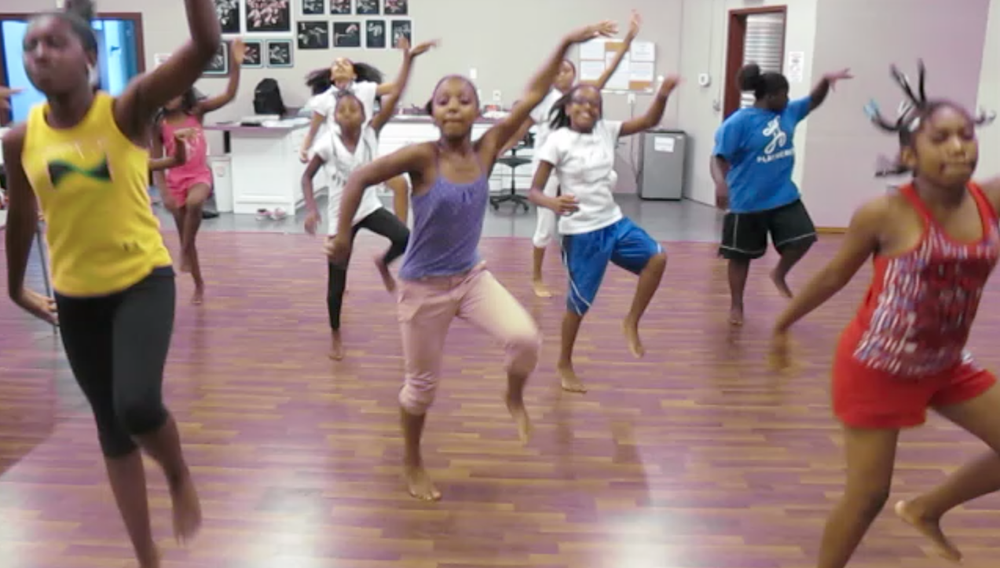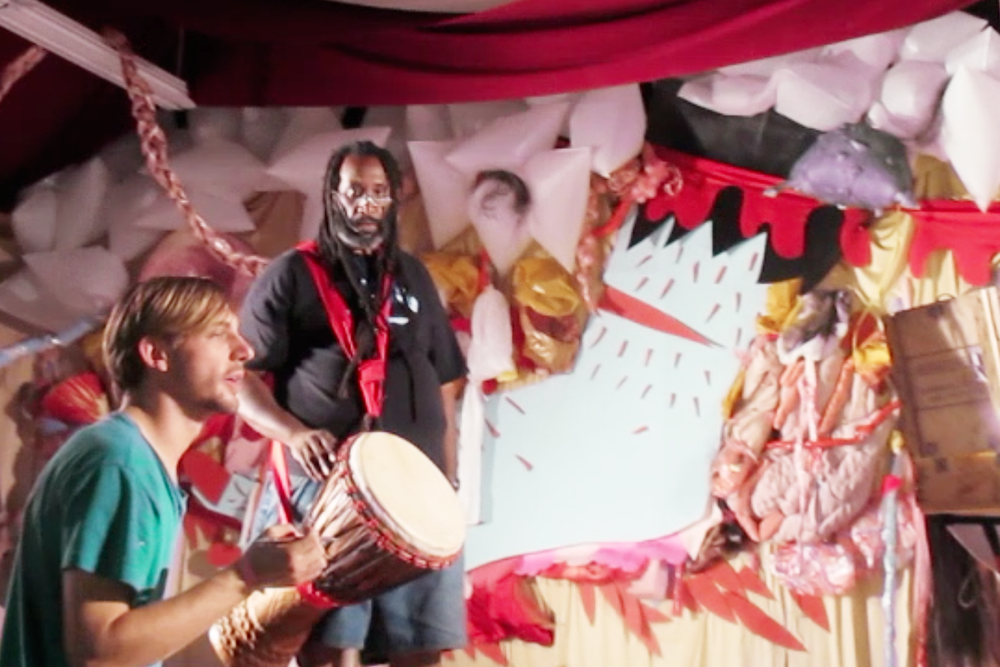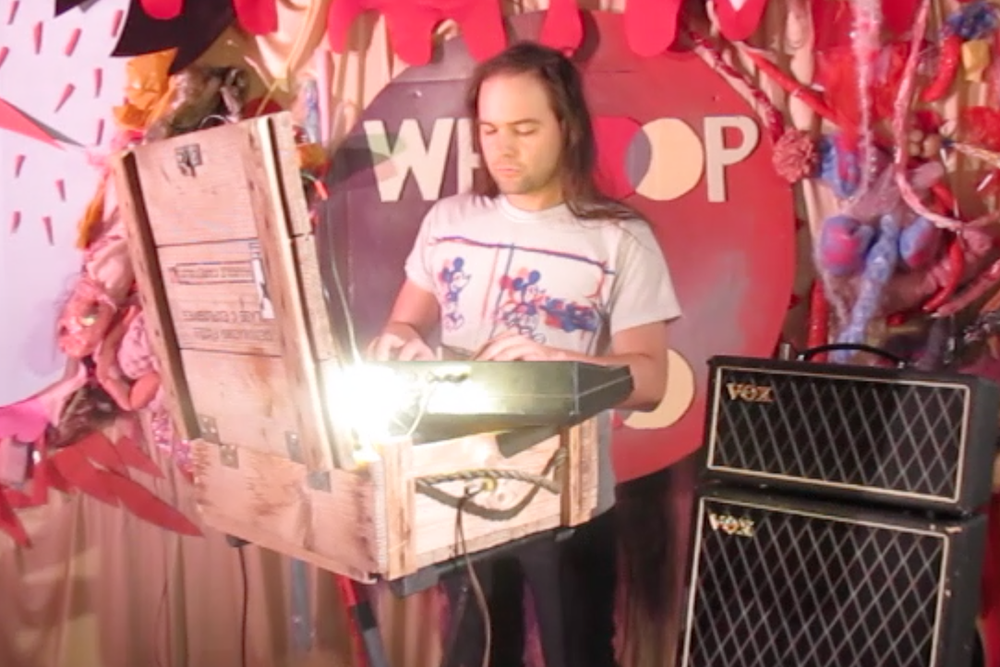 For the summer of 2009, Whoop Dee Doo partnered with the Portland Institute for Contemporary Art, the Time-Based Art Festival, and Caldera; an at-risk youth program in Sisters, Oregon.
For PHASE ONE, Whoop Dee Doo members Jaimie Warren and Matt Roche worked with ten high school students to conceive and create an installation and live performance for the camp's final project. The plan was to create a smaller scale version of what the final product would be for the Time-Based Art Festival later that summer. Using recycled materials from the camp, the students created "body"-themed skits, contests and props ranging from giant toenails and intestines to eyeballs and a "carpal tunnel".
For PHASE TWO, Whoop Dee Doo staff researched the Portland community for several months in search of local performers and groups that would collaborate with the students and artists on the theme of the live show. Whoop Dee Doo found an vast array of unique talent that would step outside of their normal routines by collaborating directly with our artists or with another community group. Examples include the Portland National Guard Emergency Response Team, whose used simulated moulage to teach the audience how to care for severe injuries. These medics worked one-on-one with the Caldera students to conceive of their performance, and taught the students how to create their own fake intestines, protruding bones and amputated limbs. Another example is the Mizu Desierto Butoh Theater, who took the theme of digestion and excrement, and created a unique and highly intense performance paired with incredible costuming. Another wonderful example included the children's African dance group Kúkátónón, who worked with punk/noise band Million Brazilians and created a unique African-inspired dance to one of the band's songs. This new connection represented and ideal scenario for Whoop Dee Doo: to create new connections that will blossom into meaningful interactions that will ideally continue on after our project has completed.
For PHASE THREE, eighteen Whoop Dee Doo artists lived in Portland for nearly three weeks, with different artists branching off into several different sectors of our practice.
Whoop Dee Doo was granted the large library space at Washington high school, which is the main show space for the Time-Based Art Festival. We opened the space to the community and had dozens of artists of all ages help to create the installation, made predominantly out of found and recycled materials. The Caldera students worked with us nearly every day after school, often seeing projects they created at a smaller scale at the camp come to fruition at a much larger scale while working one-on-one with Whoop Dee Doo artists. A soft sculpture class from the Pacific Northwest College of Art also collaborated with us and created several large-scale props. The largest props and video viewing rooms included a 15 foot hairy chest, equipped with a belly button lint-filled room to watch past Whoop Dee Doo videos, an 80-foot winding intestinal maze, with mouth, throat, stomach and intestines to crawl through, and an interactive brain room.
PHASE FOUR was our live show, free and open to the public, with kids and people in costume having first priority for seating. The shows were jam-packed and had a wide array of audience participation, prizes, and lots of dancing, balloons and confetti. This show exhibited an incredibly diverse range of Portland talent, from Swiss yodelers and Irish dancers to Bell Choirs, drag queens and punk bands.
Our weeks of meeting and practicing with community performers had paid off, as many new and amazing relationships were formed between ourselves and the Portland community. This was a truly communal event, as the packed, colorful space was made by the hands of over one hundred people, and the live show exhibited to the young audience how diverse and fun their community really is.