R X E X O X X X S X P X A
Museum of Modern Art
New York, NY | 2016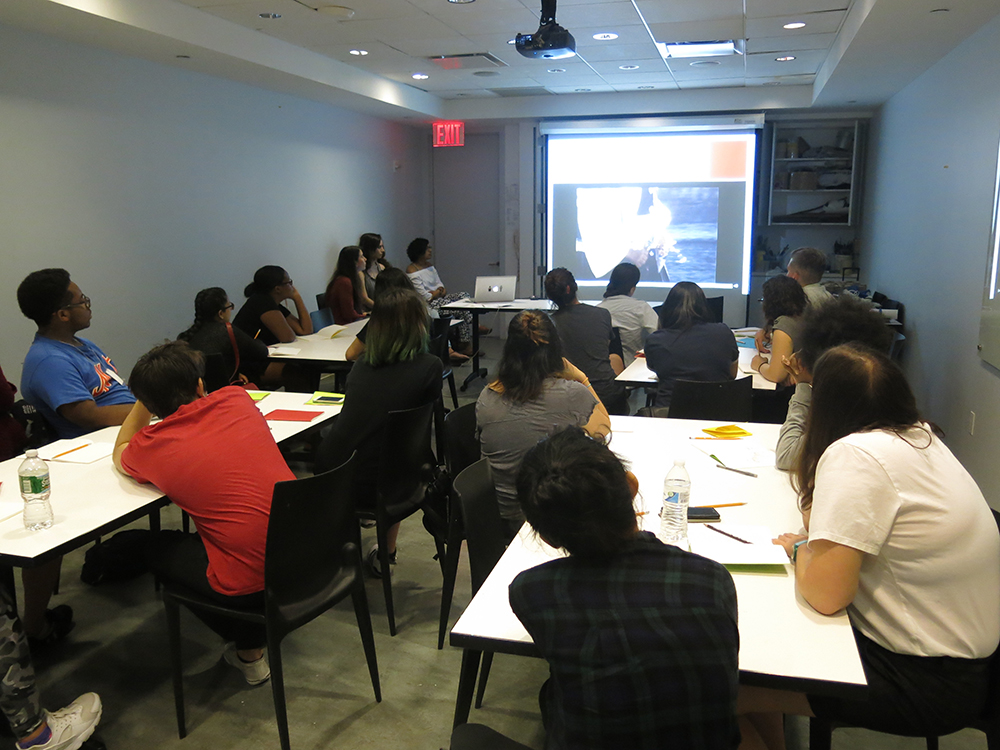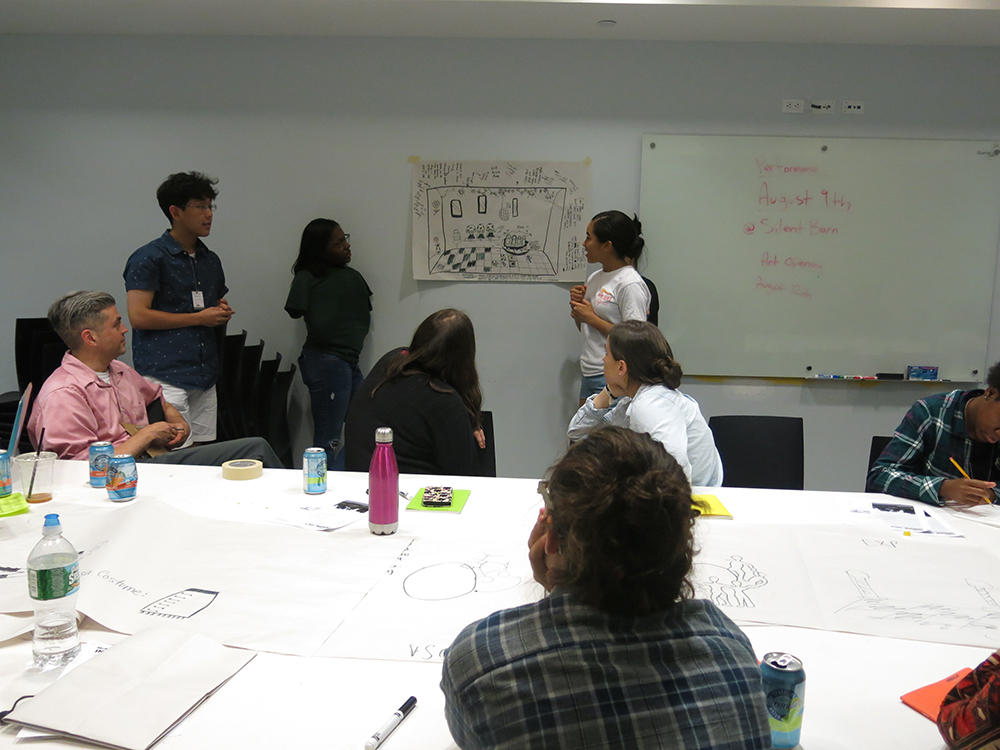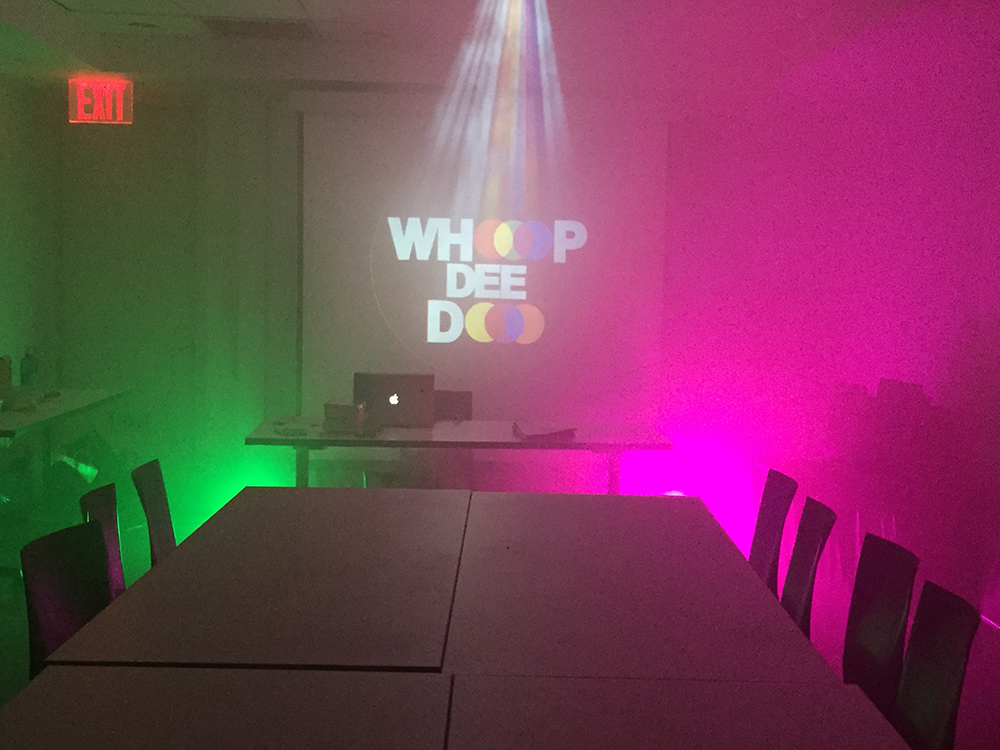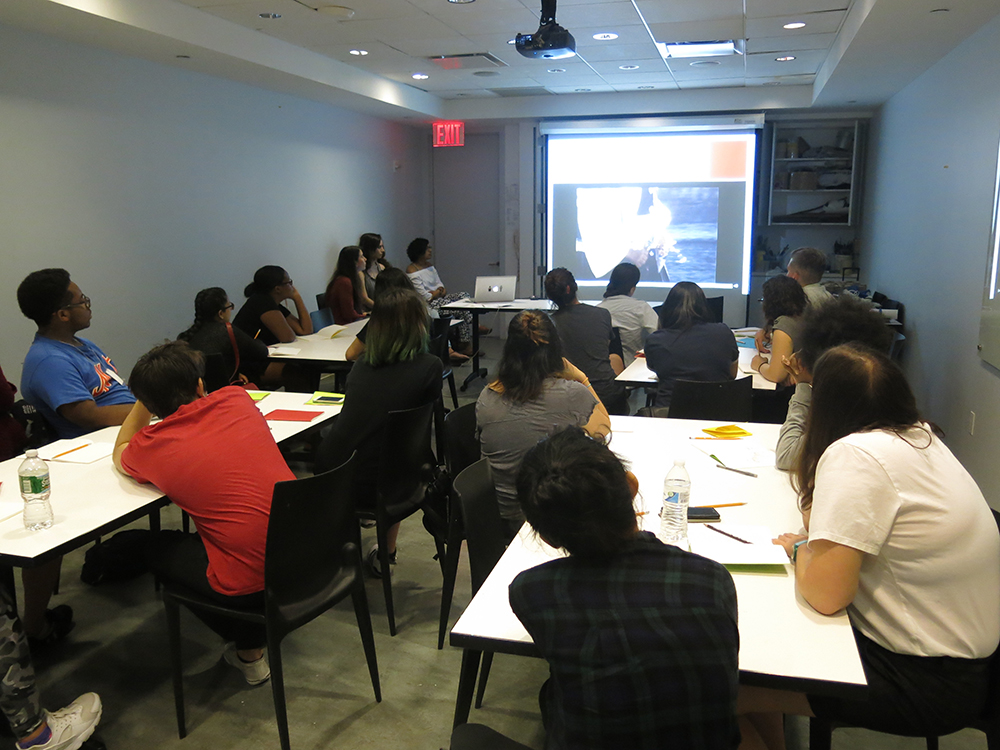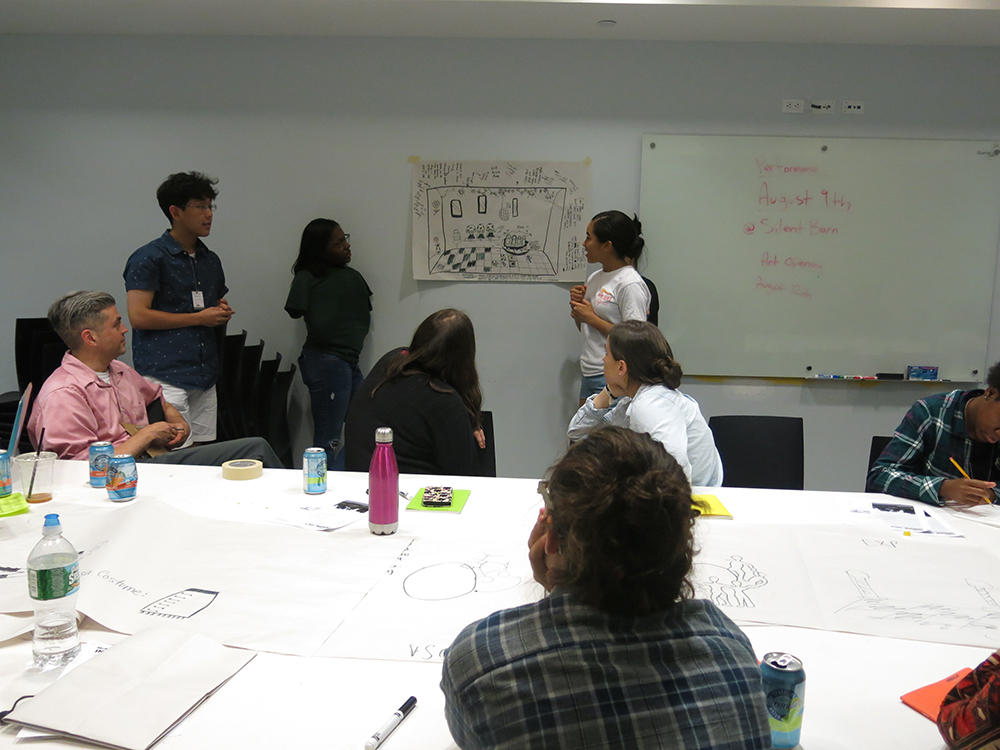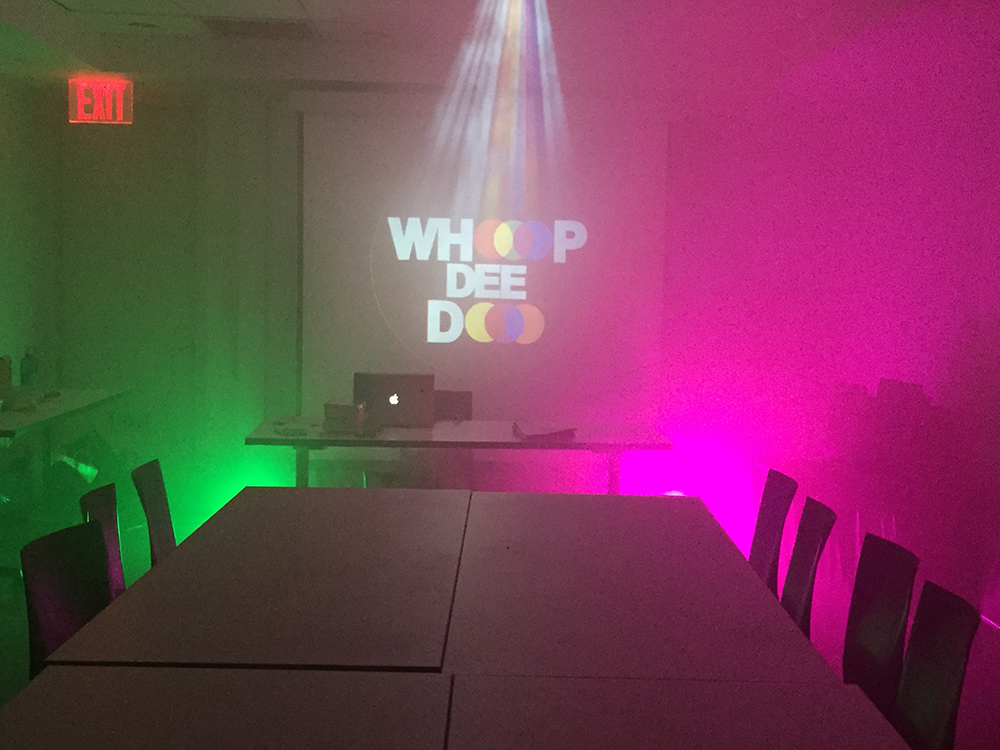 about the show
For a period of 6 weeks in the summer of 2016, Whoop Dee Doo worked with 17 exceptional high school students and two New York vocal groups to create a short variety show centered on the theme of "Hair".
Whoop Dee Doo's class of MoMA Teens were given intimate performances and extensive informative presentations by both vocal groups – Rosa, a powerful all-female Serbian group specializing in traditional songs and performance techniques, and EXP, New York City's only homegrown (and wildly adorable) K-Pop boy band. The two groups greatly contrasted with one another while sharing large areas of overlap in both their process and stage presence. This provided the MoMA Teens with an ideal starting place for some intense brainstorm sessions. Zeroing in on a few of the groups' hairy details, the students quickly came to a handful overwhelmingly popular concepts to guide the collaboration to a final show. Hair, hair jewelry and braids were the first elements decided upon. This genesis hair, in combination with the groups' matching/un-matching physical presence (each group consisting of four singers), brought us to a set design composed of a hair salon for Rosa next door, as a mirror image to EXP's barbershop.
Costumes and props were made, sets were built, songs were chosen and performances were directed and rehearsed for our final presentation at the MoMA Teens "In The Making" group show opening.
The show was hosted by a gifted and talented MoMA teen, Tamia Hall, who played the role of a mysterious bird-person who performed hosting duties from inside a gigantic egg. (A gigantic egg Tamia and two of her also gifted and talented classmates designed, built and painted.)
In fact, all of the students were shockingly gifted and talented, and it showed in the detailed, cohesive work they produced with great consistency, and we predict that they will take over as the Directors of Whoop Dee Doo with the next few years.
artists
Jessy Abid, Danny Crump, Sarah Dahlinger, Emma Dold, Ashley Richards, Matt Roche, Erin Sheehy, Jaime Sunwoo, Monika Uchiyama & Jaimie Warren
youth artists
Chelsea Arenas, Raynette Barratt, Rebecca Luto, Tamia Hall, Katie Hwang, Amanda Martinez, Shabnam Fulmer, William Mun, Nabila Noor, Lesley Pauli, Asia Singleton, Alie Brussel Faria, Flavio Boasso Viale, Kristen Chang, Valentina Rojas, Jacene Thomas, & Isiah thornton
CURAtion
Calder Zwicky, Assistant Director, Teen and Community Partnerships, The Museum of Modern Art
Kaitlyn Stubbs, Petrie Fellow, Teen and Community Programs, The Museum of Modern Art
performers
Rose
EXP
Links